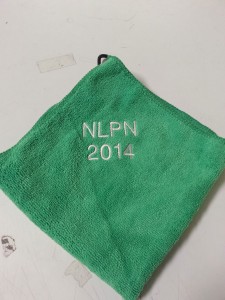 Custom Logo Lettering Embroidery
Simple custom logo lettering embroidery is sometimes the best option for your golf tournament. Microfiber Greens Towels look great with an Event Name or Company Name. If there is no logo art involved we can usually help you avoid set up and custom logo digitizing fees. You can select any color towel and place any color thread on the towel for your logo color.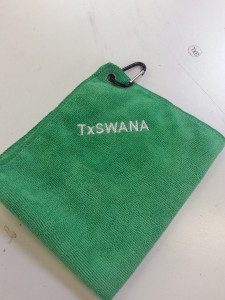 Here is another example of a Embroidery Lettering only logo.